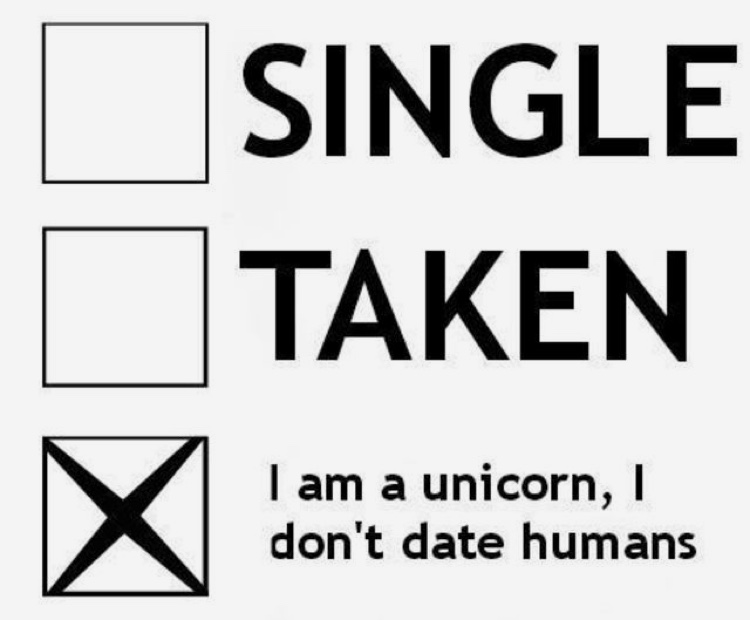 That is the question! As per usual, I am guessing you will need to bear with me on this one. I may head down a rabbit hole and who knows when I will return. LOL
So, I was on a mastermind call the other day and we were
discussing the should haves or "shoulds" we were expected to follow in life. For example, after high school, you SHOULD go to college where you SHOULD meet Mr. Right and you SHOULD get engaged and then you SHOULD get married and you SHOULD have 2.4 children who SHOULD be perfect as well. Many of my friends have fallen into the should track in life – just like I did – even pretending to be perfect because that is what life SHOULD be. Well, I think it is high time we all stop cosigning that bullshit and live our lives like we deserve to – the way we damn well please on our terms.
And even as I type that I recall falling back into a SHOULD just recently. And here we go… about a month ago, I was making some pretty big decisions and felt relatively alone. I don't have a partner or spouse to share any decision making with and although my mom is willing to step in, I had a moment of thinking maybe I SHOULD see what is out there and put myself in a place to date. Now, I have had this thought a couple times since I found myself single as an adult, but there are some serious truths I think we need to put on the table about dating – dating as an adult in the 21st century, dating as a parent, and dating as a cancer survivor!
First things first, I'm a realest…haha…so I guess I should just accept the dating scene for what it is, but dating in the 21st century is difficult. It seems as though most people take to the inter-webs to meet their perfect someone – where else do you meet people in adulthood? People can Tinder, Match, Bumble, Mingle, search through Plenty of Fish and get a personal connection with eHarmony. Problematically, all of these sites are based on looks. People are window shopping their next catch. They could potentially find the perfect person, but not give them a chance because they don't get to know them – beauty is not all skin deep, you know?
Additionally, with online dating, people straight up loose their filter. Maybe they think they are funny, but…I am just not into it! For example, one site I was on had questions people could answer to get to know others a little better. They can be funny or serious – two truths and a lie, we will get a long if…? Answers I have seen: I smoke crack, I love meth, and I am an engineer – is more than one of those really true? – we will get along if you do not have an 80s porn bush and you are orally talented – those were my favorites thus far. LOL Not to mention there are a TON of people on those sites who are polyamorous, looking for multiple partners, looking to bring someone into their marriage for a threesome…lets just say I find myself rolling my eyes often.
If you make it to the actually speaking to someone aspect of online dating…I mean, there is a lot of texting that goes along with this…it is hard to wonder if the person you are talking with is continuing to look for the next best thing to come across his or her screen. I have not gotten passed the texting phase much…and have only met up with 2 people thus far. Both, not anything to write home to obviously. I also have a huge problem getting passed the only texting phase when one person starts calling his son "our" son and one guy tells me my happiness is his only joy on the 4th text conversation. And, um, no. You both have never even heard my voice. What kind of fucked up world are you living in and/or does that shit work with other women?
And let me clue you in on one more aspect of this dating scene – you need a whole new vocabulary. People are searching for NSA FWB and are sapiosexual and demisexual. Not to mention people say they aren't into anyone who is breadcrumbing and most aren't down to be ghosted. Although it is amazing how many people do not really want to meet up IRL. (Yes, I am rolling my eyes while typing all of these newly learned terms!)
Maybe this fits here, and maybe it doesn't…but I am sure I am not the only single women in my late 30s who gets at least 1 friend request per day from some wackado on Facebook or Instagram cuddling up with puppies and kids with hearts floating around their heads. 90% of them are widowed or divorced OR living in the middle east because they are Army Generals. Request. Denied.
So as if all of that isn't shitty enough, we are adults now. Dating as adults. I have responsibilities I did not have before and let us be honest, adulting is hard enough without putting added pressures on yourself with even thinking about potentially dating, let alone actually dating. And if that isn't enough, in the year before I turn 40, I realize I am hypocritical as all get out! I think "no doubt in my mind why you are in your 40s and single/never been married with no kids" or "why are you divorced? What is wrong with you?" LIKE I AM NOT DIVORCED MYSELF! (I sometimes also roll my eyes at myself too. LOL!)
And then there is the aspect of dating where you realize you are dating as a parent – I can not just go introducing people to my kids all willie nillie! (Not to mention I am not even sure if I want to ever do that again, because hurt me that is fine, do not hurt my kids…and this is out of my control because I am not even sure anything is forever AAAAHHHHHH!) Then there is a fine line when dating as a parent. My kids mean the world to me and I want for my next partner to also love my kids. And if they have kids, I would love for them to get along and for everyone to have a relationship – even the other kids mom or dad – but is that reality? I am not even sure. And lastly with this topic of dating when you have kids…it is hard for someone not to feel slighted when your children have to come first and I know hard when you are the one feeling slighted because of a child issue or event.
And last but certainly not least, dating as a cancer survivor. Where do I even begin?!?!? I get to wake up every day and am blessed to take a breath. It is a true blessing to get one more go at it. Problematically, cancer survivors are almost always wondering if today is it. I may have mentioned this in a post before, but it always seems like we are waiting for the other boot to drop – ouch! My elbow hurts, my cancer is back! So what does this have to do with dating? I am perpetually saddened to know that I am not sure what forever looks like. I have a friend who told me to stop that – he is apparently pretty smart too. He said that I may not be able to give someone their forever, but I can certainly offer them mine.
And that isn't all! I feel like I am at a weird place in life. Some of my friends are still having babies – some are in menopause…like me. All of my birthing parts are gone…no eggs even left aboard this ship! I have two amazing daughters though that I was able to experience from birth. I had those experiences. I can't fathom the thought of dating someone who wants children and not be able to give them that most precious gift. I know my girls would be part of whoever I end up with's life, but I would be afraid there would be resentment…and I am sure I am over thinking that, and I am betting it is only my fear.
And last but certainly not least…I am missing some parts. I have amazing fake boobs. Well, and amazing left fake boob. LOL That right boob has never been anything but trouble. BAHAHAHAHA. I absolutely know this should not matter, but it is hard to think about being intimate with someone and look like Barbies long lost cousin…you know, the slightly softer Frankenbarbie. These scars are real! This isn't just me either, friends. Many of us breast cancer survivors have similar worries and body issues. The least sexy thing is having these worries and the last thing we want to talk about with a potential mate – many of us don't talk about it with our spouse either if we have one.
So I am guessing the moral of this post is simple, life is still messy and the thought of dating seems daunting for so many reasons and dumb for so many more…I saw a meme the other day that said "Dating after 30 is easy…just like riding a bike. But the bike is on fire. And the ground is on fire. Everything is actually on fire. Because you are in Hell." And although I am sure there will be the right person that comes along again in my life, for right now, I am sure this all means I SHOULD just stay single…